Browsing articles in "News"
The South Carolina Arts Commission and Hub City Press of Spartanburg announce James Edwin McTeer II of Lexington as the winner of the 2014 South Carolina First Novel Competition. McTeer's novel Grave Dust from the Islands Far will be published by Hub City Press and debut at the South Carolina Book Festival in May 2015.
McTeer will receive a $1,000 book advance from Hub City Press.
"Grave Dust from the Islands Far is a gorgeous fever-dream of a novel," said competition judge Ben Fountain. "McTeer's story of a young boy's quest achieves a narrative drive and depth that are rare in any novel, much less a debut effort. Grave Dust picked me up by the scruff of the neck and carried me along as powerfully as a novel by Pat Conroy or Toni Morrison. Yeah, McTeer is that good. I look forward to many more novels by this excellent young writer."
Born and raised in Beaufort, McTeer is the grandson of the late J. E. McTeer, whose 37 years as High Sheriff of the Lowcountry (and local witch doctor) served as inspiration for the winning novel. McTeer, 30, has worked for five years as a school media specialist and is currently the librarian at Polo Road Elementary School in Columbia. He lives in Lexington with his wife, but travels to Beaufort monthly "to soak in the marsh, the mud, and the salty air."
"As a native of South Carolina and a child of the Lowcountry, being selected as the winner of the South Carolina First Novel Competition is the highest honor I could receive as a writer," McTeer said. "My dream has always been to put a story on the page that would excite and entertain, and winning with a South Carolina tale makes the moment even more special."
Set in a fictional Beaufort County in the late 19th century, McTeer's novel "is a LowcountryHeart of Darkness, evoking the work of Karen Russell," said Betsy Teter, editor of Hub City Press. "We are thrilled to publish the enigmatic story of Minnow, who ventures deep into the voodoo world of the South Carolina Sea Islands in search of a cure for his father's mysterious illness."
"The First Novel Prize is South Carolina's premiere competition to discover new novelists in our state and launch their literary careers," said Sara June Goldstein, literary arts director at the South Carolina Arts Commission. "It is the only first novel competition sponsored by a state arts commission, and it presents a unique way to appreciate the depth and breadth of the work of our remarkable writers, and then get the best of that fine writing into the hands of readers."
The competition judge, Ben Fountain, won the 2012 National Book Critics Circle Award for his debut novel Billy Lynn's Long Halftime Walk. A native of North Carolina now living in Dallas, Fountain also is a recipient of a Pen/Hemingway award for a story collection, Brief Encounters with Che Guevera.
Other finalists in this year's competition were Matthew Boedy of Columbia, Mary Fancher of Greer, Scott Gould of Greenville, and David A. Wright of Travelers Rest.
The South Carolina State Library's Board of Trustees has unanimously appointed Leesa Benggio as Acting Director of the South Carolina State Library.
Benggio has been employed by the South Carolina State Library for seven years, serving as Deputy Director and Interim Agency Director.  She has a Master's Degree in Organizational Change and Leadership from Columbia College and has applied to the University of South Carolina School of Library and Information Science.  She has represented the South Carolina State Library both locally and nationally at the U.S. House and Senate and has over 20 years of experience in administration, business operations, budgeting, financial forecasting, leadership, and human resources.
"I believe that libraries are imperative to the success of a community and South Carolina as a whole," said Benggio. She also stated, "South Carolinians use their libraries to look and apply for jobs, pursue personal interests, educate their families, and enrich their lives.  My work in libraries has been both rewarding and challenging, and I look forward to a successful future with all of our public libraries, partner agencies, and extraordinary staff."
According to Debbie Hyler, South Carolina State Library Board Chair, "Leesa has been a loyal fixture within the library for years and has successfully led this agency in the past. We look forward to the future under her leadership."
Benggio officially began her position as Acting Director of the South Carolina State Library on May 28, 2014.
"All Around Town: All Around the State" returns for the third year
The Columbia Museum of Art (CMA), in collaboration with Richland Library and the South Carolina State Library, provided a special arts and literacy field trip to more than 500 third-grade students from Richland, Kershaw, and Newberry counties, during April and May. "All Around Town, All Around the State" is a hands-on reading and art program that provides students with a rare cultural experience to which these children might not otherwise be exposed. This year Boundary Street Elementary and Gallman Elementary in Newberry County, C.C. Pinckney Elementary in Fort Jackson, Conder Elementary and Bookman Road Elementary in Richland County, and Doby's Mill Elementary and Blaney Elementary in Kershaw County participated. The first-ever on-site presentations of the program occurred at the Conder and Bookman Road campuses this year, making the experience accessible to students unable to travel to the Museum.
"This program is always a delight and such a great way to combine art, literature, and history to teach children in an engaging way," says Kerry Kuhlkin-Hornsby, CMA director of education. "We are excited this year to take All Around Town directly to children on-site at their schools that were unable to make it downtown. It is encouraging to see the program grow to reach even more students."
The program includes three components: a dynamic, interactive reading by African-American author Dinah Johnson of her book All Around Town about the photographs of Richard Samuel Roberts, who lived and worked in Columbia; a guided tour of the Museum's portrait collection to view original paintings and photographs including works by Roberts; and a hands-on studio arts component where students create a work of art to imagine what a person's life was like.
"The South Carolina State Library was happy to once again partner with the Columbia Museum of Art and Richland Library," says Denise Lyons, director of library development at the South Carolina State Library. "This high-quality, multi-component program is one example of how we view successful partnerships in the state between libraries and museums. This year we were able to welcome children from parts of the state who had not yet had the chance to participate. The uniqueness of the program is that children are exposed to original works of art at the museum, using that experience to create their own original artwork, followed by a trip to the Richland Library to engage with librarians and story, encouraging them to visit the public libraries in their own counties. It is a winning combination for third-graders who are at such a critical learning juncture."
The CMA is very grateful to the South Carolina State Library for providing a copy of Johnson's book to each student and for funding the author's participation, and to Richland Library for all their support in making the program a success.
A special thanks to South Carolina Bank and Trust (SCBT) for its commitment to community enrichment and art education and for its generous support which helped fund "All Around Town, All Around the State."
"We are excited to be a part of this much-needed program, which provides access to the arts to students of lower-income families," says Montague Laffitte, president, SCBT Central Region. "Exposing children to the arts at a young age helps them be more well-rounded, creating greater opportunities for their future."
Through a grant from the South Carolina State Library using funds from the Institute for Museum and Library Services, the Kershaw County Library will be encouraging reading and discussion of Barbara Kingsolver's book Animal, Vegetable, Miracle.
Recounting the year she and her family committed to eat only locally produced food, the Pulitzer Prize-winning author discusses both their efforts, which included growing their own produce, raising chickens, and buying from local farmers and farmers' markets directly; and why.  To that point, Kingsolver raises issues related to modern food production and the way most eat today, including discussion of genetically modified food, the cost of transporting food internationally, and a lost connection with the natural world (and good tasting food).
"We believe the points made in Animal, Vegetable, Miracle will resonate. Many people have farmers in their family only a generation or two back, and that connection is still alive and well. Regardless of political persuasion, we have a lot of enthusiasm for gardening, local farming, and self-sufficiency," states Library Director Amy Schofield. "It's visible in the thriving farmer's market, the proliferation of backyard gardens, and also in the concern I've heard expressed many times on how we can create a more healthy community and respect our natural world."
To promote this book, the library will have extra copies available for checkout, and independent bookseller Books on Broad will have discounted copies on hand. In addition, book talk events are planned and some of the ideas discussed in the book will be placed into action. Throughout the summer the library will be hosting book discussions, cooking demonstrations with chefs and nutritionists, gardening workshops through the Kershaw County Master Gardeners, and even chicken coop building how-to sessions with local woodworker Anthony Hawkesworth.
As a way to promote the book (and its ideas) to families, the library will be providing a community garden on land adjacent to the Camden location, generously provided by The Mullikin Law Firm. Families are encouraged to learn with this garden, which will be called The Growing Plot. A kick-off event for The Growing Plot is scheduled for 10:00 a.m. on Tuesday, June 3 at the Camden Library.
Children ages 5 and up will make a seed necklace that sprouts when worn, with guided instruction by representatives from the Certified SC Grown program, a division of the SC Department of Agriculture.
Schofield summarized the Book to Action project by stating that "the idea is to not only to read a book and talk about it, but also to be inspired by the ideas it raises, and from that inspiration do something positive for yourself and the community."
For more information, please visit the library website at kershawcountylibrary.org or contact Amy Schofield, Library Director at amys@kershawcountylibrary.org or 803-427-6420.
Fall Lines – a literary convergence
—Columbia's newest and most ambitious literary journal—launches inaugural issue Sunday, June 8
, 
with a reception at Richland Library.
The Columbia Fall Line is a natural junction, along which the Congaree River falls and rapids form, running parallel to the east coast of the country between the resilient rocks of the Appalachians and the softer, more gentle coastal plain.
Jasper Magazine
, in partnership with Richland Library, USC Press, and One Columbia, will release the inaugural issue of 
Fall Lines – a literary convergence
 on Sunday, June 8th at 4 pm at a free reception at Richland Library. An annual literary journal based in Columbia, SC, 
Fall Lines
 was conceived as a mechanism for highlighting Columbia as the literary arts center of South Carolina.
A panel of judges selected 30 pieces of poetry and prose from almost 500 submissions for publication in Fall Lines alongside invited poetry from SC Poet Laureate Marjory Wentworth (sponsored by the Roe Young State Farm Agency) and essays from Christopher Dickey, Josephine Humphries, Ray McManus and more. Two new prizes for the literary arts, sponsored by Friends of the Richland Library, will also be given on Sunday including the Saluda River Prize for Poetry, which will be awarded to Mary Hutchins Harris of Daniel Island, SC, and the Broad River Prize for Prose which will be awarded to Nicola Waldron of Columbia. A certificate and check for $250 will accompany each prize. In addition, via a relationship with the South Carolina Academy of Authors, Fall Lines will also publish the SCAA 2014 fellowship winners in fiction and poetry, Nancy Brock and Jo Angela Edwins, respectively.
"Richland Library is not only interested in offering the best in literature to our community, we also value writers and want to support their work and success," says Tony Tallent, director of literary and learning at Richland Library. "Partnering with Jasper to make Fall Lines a reality allows a new opportunity to explore the library's role in supporting writers and unleashing their creations to our community and the world."
A 98-page perfect bound book with cover art by W. Heyward Sims, Fall Lines is published by Muddy Ford Press in lieu of the summer issue of Jasper Magazine and was edited by 2014 Verner Award recipient and Jasper editor-in-chief Cindi Boiter with poetry editor Ed Madden.
Fall Lines will be distributed in select locations including all branches of the Richland Library, USC Press offices on Senate Street, the One Columbia office on Taylor Street, Gallery West, Ed's Editions, Trustus Theatre, If Art, Tapps Arts Center, City Art, 701 Whaley CCA, the SC Arts Commission, and the Jasper Studio in the historic Arcade at 1332 Main Street. Fall Lines will also be available as an E-book via Richland Library and for purchase from Amazon.com, BandN.com, and MuddyForPress.com.
The South Carolina Arts Commission and Hub City Press announce the five books named finalists in the 2014 South Carolina First Novel Competition. The finalists are That Strange Darkness by Matthew Boedy of Columbia, John Lee by Mary Fancher of Greer;Whereabouts by Scott Gould of Greenville; Grave Dust from the Islands Far by James Edwin McTeer II of Lexington; and An Early Harvest by David A. Wright of Travelers Rest. Thirty-four unpublished manuscripts were submitted for the prize.
The winner will be announced in early June and will have his or her book published in 2015 by Hub City Press of Spartanburg.
Ben Fountain, author of Billy Lynn's Last Halftime Walkand Brief Encounters with Che Guevara, is this year's judge of the biennial First Novel contest. Originally from the Carolinas, Fountain now lives in Dallas, TX.
The three previous First Novel winners are Brian Ray of Columbia, author of Through the Pale Door (2008), selected by Percival Everett; Matt Matthews of Greenville, author ofMercy Creek (2010), selected by Bret Lott; and Susan Tekulve, author of In the Garden of Stone, selected by Josephine Humphreys.
The South Carolina First Novel Prize is funded by the South Carolina Arts Commission, Hub City Press and the Phifer/Johnson Foundation of Spartanburg, SC. The Humanities CouncilSC and the SC State Library are founding partners.
For more information about the First Novel Competition, visit or call http://www.SouthCarolinaArts.com/firstnovel (803) 734-8696; or http://www.hubcity.org (864) 577-9349.
Looking for a summer activity for your student? Several South Carolina agencies sponsor camps and creative programs throughout the summer. The State Museum has a list of day camps and programs. Summer reading programs (sponsored by the State Library) are offered at the county libraries throughout the state. A comprehensive list of camps for special needs students is available through the South Carolina Assistive Technology Program. Camp Wildwood and other hunting camps are sponsored by the Department of Natural Resources. There are also programs at the parks. And don't forget the colleges and universities! USC and Clemson host tons of programs for kids of all ages!
Libraries often have photographs, local histories, maps, family papers and/or genealogical documents that could reach a wider audience if digitized and made available online.  The South Carolina State Library's new Digitization in a Box Project allows South Carolina's public libraries with limited resources an opportunity to highlight their unique collections.
The Digitization in a Box Project allows public libraries in South Carolina to borrow scanning equipment, laptop, and software from the State Library to start a new digitization project.  Staff from libraries who participate in this program will be provided hands-on training from State Library staff on best practices of scanning, workflows, metadata, and promotion. Equipment will be loaned for a 2 month period.
The purpose of this new program is to encourage libraries to make available digital collections to support the educational, recreational, and informational needs of citizens. Collections will be hosted at the South Carolina Digital Library (scmemory.org) and searchable at the Digital Public Library of America (dp.la).
For project proposal form, guidelines, and additional information, please visit http://statelibrary.sc.libguides.com/digital-collections/diab.
The Columbia Museum of Art is curating a student photography exhibition entitled "46 Main Street, South Carolina: The place to be in all 46 counties." The goal of the exhibition is to capture a streetscape in all 46 South Carolina counties. It can be any street in your county that you consider the "main drag."
This is the 5th year of this program.  Each year, a different theme is chosen.  The South Carolina State Library is partnering with the Columbia Museum of Art by encouraging young people from all 46 counties to participate.  This is an excellent opportunity for library youth patrons to show off their photography skills. Deadline for submissions is July 31, 2014. Click here for more information and registration form.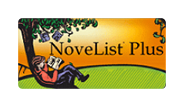 Do you enjoy listening to audiobooks in your car or when working out? NoveList Plus, provided by the South Carolina State Library through Discus – South Carolina's Virtual Library, now includes audiobook recommendations? Visit the NoveList Plus page to find listening suggestions for your next audiobook!