Posted by Curtis Rogers, Tuesday, Oct 10th, 2017
Share: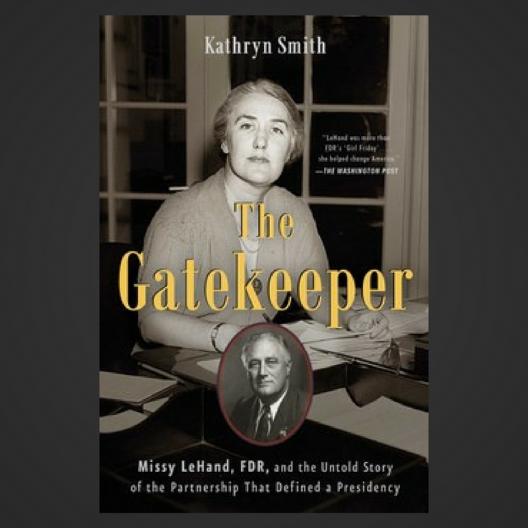 Dr. Curtis Rogers interviews Kathryn Smith who wrote The Gatekeeper: Missy LeHand, FDR and the Untold Story of the Partnership that Defined a Presidency. This is the first biography of the woman who is arguably the most influential member of Franklin Delano Roosevelt's administration. The first female presidential secretary in U.S. history, Marguerite Alice "Missy" LeHand has been misrepresented, mischaracterized, and overlooked throughout history…until now. Far more than a secretary, Missy fulfilled the crucial duties of Chief of Staff (long before the position was formally created), and she was a persuasive voice in policy decisions and appointment recommendations. She was also FDR's confidante, his support when he contracted polio, and his intimate friend. 
Listen online at Podbean, Stitcher, or TuneIn Radio today!
Links: