Posted by Curtis Rogers, Thursday, Oct 27th, 2016
Share: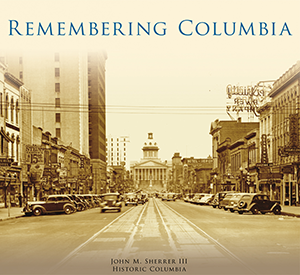 Join us for Speaker @ the Center on Thursday, November 3, 2016. We'll hear from John M. Sherrer, III, who will discuss his book, Remembering Columbia published by Arcadia. Columbia, South Carolina, is very much a tale of two cities. Founded as a political compromise, forged by an economy shackled by slavery, and physically vanquished by fire, the Palmetto States second capital became a proving ground for a new society less than a century after its establishment. During the course of the next 100 years, Columbians new and old, black and white, rich and poorwould physically transform their city in ways that reflected their needs, aspirations, fears, and wherewithal.
All programs take place from noon to 1:00 p.m. at the South Carolina State Library, 1500 Senate Street, Columbia. Please visit statelibrary.sc.gov or call 803-734-8666 for parking information or directions. For more information about Speaker @ the Center, please visit ReadSC.org. Speaker @ the Center is FREE and open to the public. Books will be available for purchase and signing. For more information, please contact Dr. Curtis Rogers, Communications Director at 803-734-8928 or crogers@statelibrary.sc.gov.