Posted by Curtis Rogers, Wednesday, Oct 19th, 2016
Share: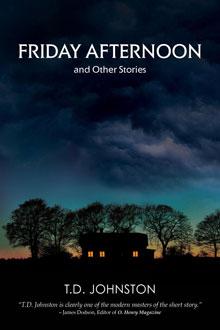 Join us on October 26 from noon-1pm for Speaker @ the Center featuring Tim Johnston of Short Story America. Tim will give a reading from his newest book, Friday Afternoon and Other Stories. Books will be available for sale and signing. Johnston's short stories have appeared in numerous acclaimed magazines and anthologies, including Hobart, PineStraw Magazine, Mulberry Fork Review, Literary Juice, Civil War Camp Chest, Rod Serling Books' inaugural anthology, Submitted for Your Approval, and Short Story America anthologies of contemporary short fiction, where he serves as Publisher and Editor. He also serves on the Board of Governors of the South Carolina Academy of Authors. 
All Speaker @ the Center programs take place from noon to 1:00 p.m. at the South Carolina State Library, 1500 Senate Street, Columbia. Please visit statelibrary.sc.gov or call 803-734-8666 for parking information or directions. For more information about Speaker @ the Center, please visit ReadSC.org. Speaker @ the Center is FREE and open to the public. Books will be available for purchase and signing. For more information, please contact Dr. Curtis Rogers, Communications Director at 803-734-8928 or crogers@statelibrary.sc.gov.