Join us for the third and final event in the spring edition of the On My Mind series, brought to you by the Georgia Center for the Book and Read SC - The South Carolina Center for the Book. We will be joined on Zoom by poets Marlanda Dekine (Thresh & Hold) and Ra Malika Imhotep (gossypiin). This event is free and open to the public, but you must register on Eventbrite to receive the link to the Zoom webinar.
Marlanda Dekine's debut collection, Thresh & Hold, is a holy, radical unlearning and reclamation of self. What does it mean to be a Gullah-Geechee descendant from a rural place where a third of the nation's founding wealth was harvested by trafficked West and Central Africans? Dekine's poems travel across age and time, signaling that both the past and future exist in the present. Through erasure and persona, Dekine reimagines intergenerational traumas and calls institutions from the Works Progress Administration narratives to modern-day museums to task. Beyond gospel music, fear, and the stories of generations past, Thresh & Hold offers magic, healing, and innovative pathways to manifest intimacy. Dekine remembers, remakes, and brings forth their many selves, traveling far in order to deeply connect to a spiritual home within and all around them, calling: "I am listening to Spirit. I am not dying today."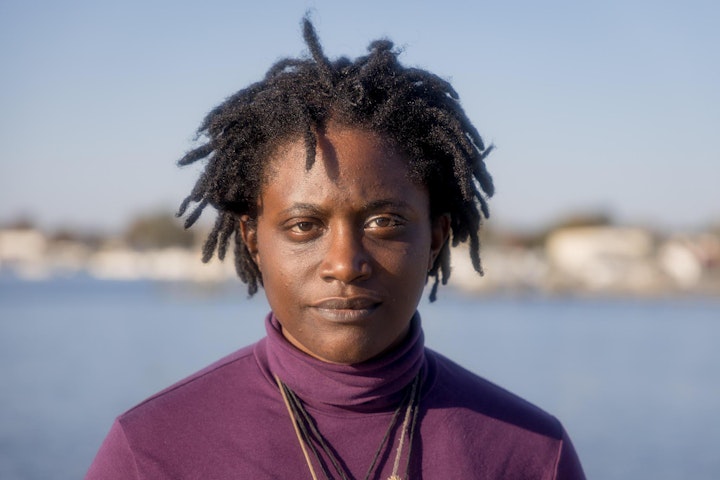 Marlanda Dekine is a Poet, a voice, and a presence. Their collection of poems, Thresh & Hold, won the 2021 New Southern Voices Poetry Prize at Hub City Press. They are a Castle of Our Skins Shirley Graham Du Bois Creative-in-Residence, a Palm Beach Poetry Festival Langston Hughes Fellow, Tin House Own Path Scholar, Emrys Scholar, and a Watering Hole Fellow. Their work has been published in Root Work Journal, Oxford American, POETRY Magazine, Emergence Magazine, Southern Humanities Review, and elsewhere. Currently, Dekine serves as Healing Justice Fellow with Gender Benders, a transgender advocacy group in the South, and performs Ars Poetica with the composer/performer collective, counter)induction. Dekine's work is obsessed with ancestry, memory, & the process of staying within one's own body, leaving spells & incantations for others to follow for themselves.
Ra Malika Imhotep's Gossypiin is an offering towards the holding and healing of Black beings that exceed the confines of their own bodies. This harvest of poems is inspired by the plant medicine latent in Gossypium Herbeceum, or Cotton Root Bark, which was used by enslaved Black women to induce labor, cure reproductive ailments and end unwanted pregnancies. Through an arrangement of stories, secrets and memories experienced, read, heard, reimagined and remixed, gossypiin reckons with a peculiar yet commonplace inheritance of violation, survival and self-possession. In this way, Ra Malika Imhotep invites us to lean in and listen good as the text interrupts the narrative silence around sexual harm, sickness, and the marks they make on black femme subjectivity. Within these pages, the poet is joined by a "sticky trickster-self" named Lil Cotton Flower who tells of their own origins and endings in the Black vernacular traditions of the griot and the gossip. Interspersed throughout the collection, Black feminist wisdoms and warnings meld with the poets own yearnings and Lil Cotton Flower's tall tales.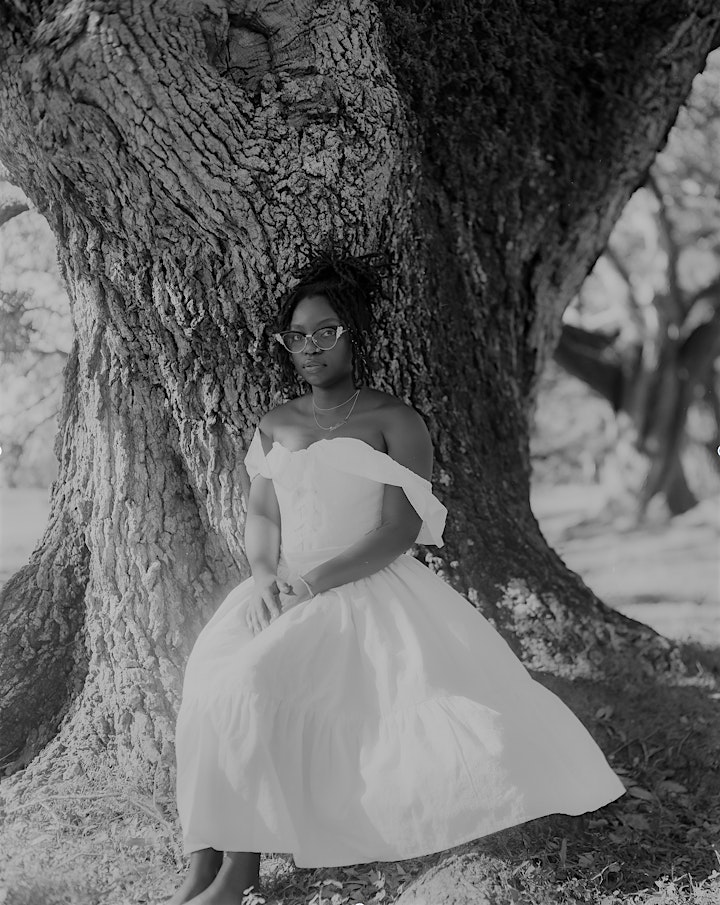 Ra Malika Imhotep (Ra/They) is a Black feminist writer and performance artist from Atlanta, Georgia currently completing a PhD in African Diaspora Studies and New Media Studies at the University of California, Berkeley. As a scholar and cultural worker, Ra is invested in exploring relationships between queer Black femininities, Black vernacular cultures, and the performance of labor. As a steward of Black Studies and Black feminist thought, Ra dreams, organizes, and facilitates spaces of critical reflection and embodied spiritual-political education. Ra is Co-convener of The Church of Black feminist Thought, a member of Southerners on New Ground, and a Collaborator with Gallery of The Streets. Their writing has been published in Arrow, The New Life Quarterly, Burnaway, Scalawag Magazine, Women & Performance, The Breakbeat Poets Vol 2: Black Girl Magic, and Stellium Literary Magazine. Ra is co-author of The Black Feminist Study Theory Atlas and their debut poetry collection gossypiin is being published by Red Hen Press, April 2022. For more information: ramalikaimhotep.com.